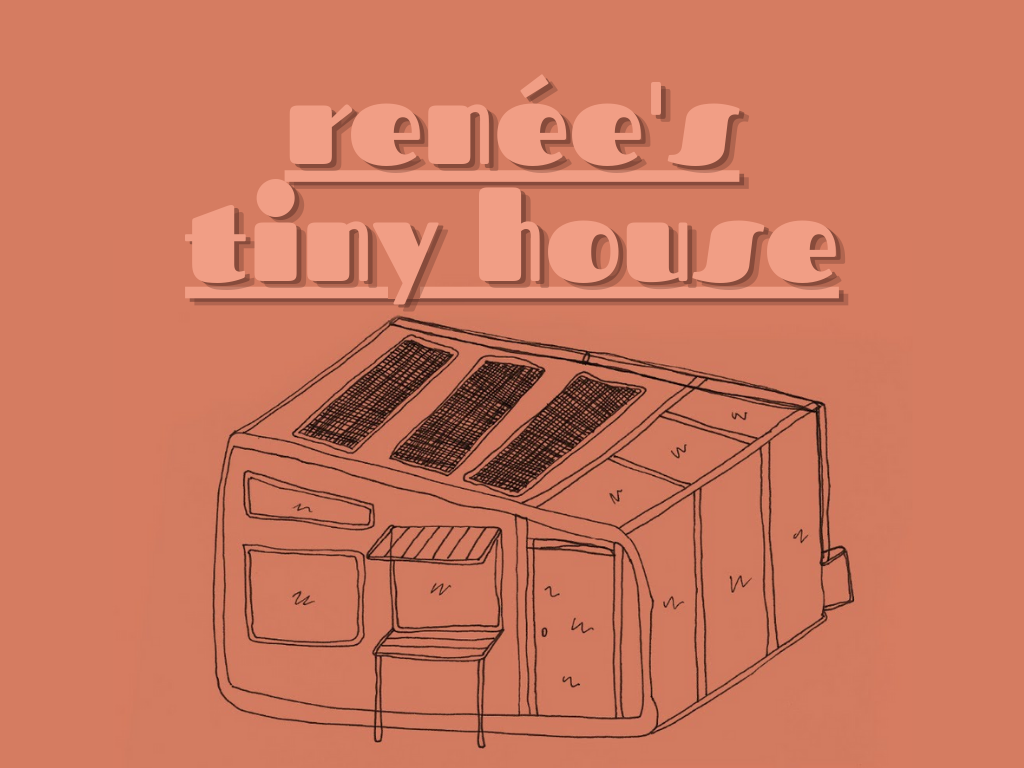 my why
vision/goal
process
- logbook
- inspiration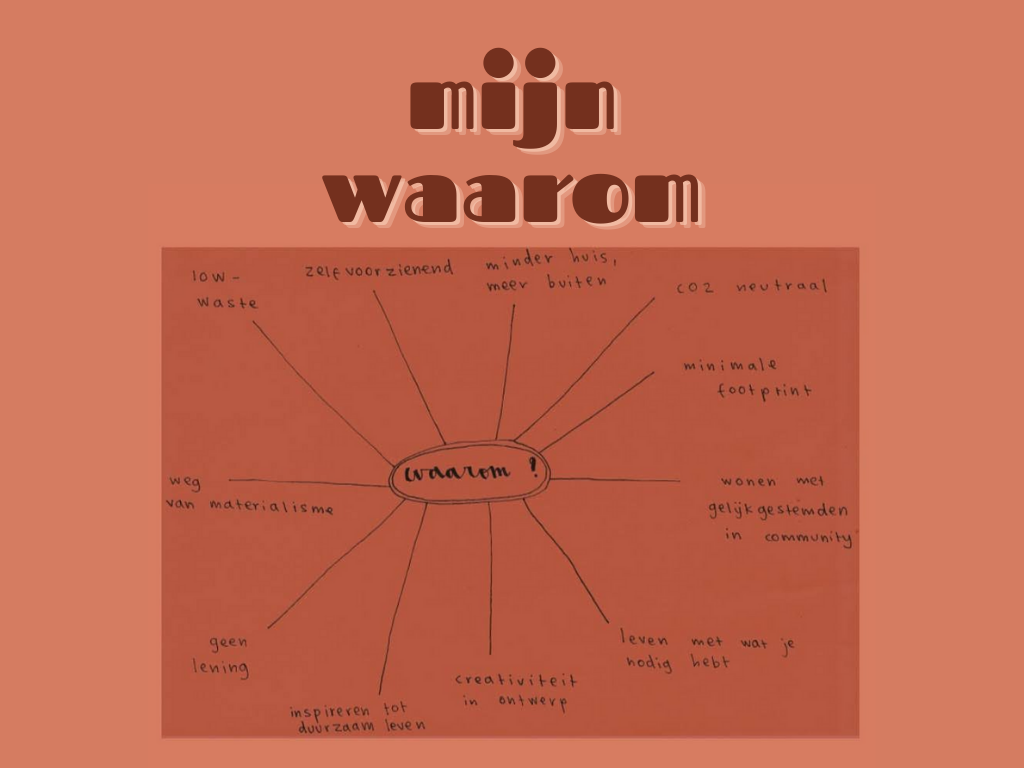 My interest for living tiny started when I got introduced to the concept of having a footprint as an individual. Your footprint is a measure for the amount of effect you have on the environment. So, for example, how much resources you use or how much green gasses you generate. 
This introduction was essential for me, as I felt empowered to limit my ecological footprint. I felt like I had the power to, at least, limit my own impact on the environment. This is where my interest for sustainability began. Making an impact is a combination between individual change and social change. By living sustainably I sparked interest in this topic in many people surrounding me. And eventually, if enough people care about the environment, this will have a ripple effect in the political systems. 
Anyway, about four years ago I started thinking about ways I could limit my impact of the environment. I started eating vegetarian not long afterwards, became conscious of buying new clothes and step by step I made small changes in my daily life. The Tiny House Movement became more and more popular and thus I also stumbled upon it. Reading about the philosophy of tiny living clicked. I knew this was the way I wanted to live; in contact with nature, using resources of what nature brings (self sufficient), and minimally.  
- living with the essentials, not more